BMT PACIFIC LTD - BMTP didirikan pada 2006

oleh operator wharf pengusaha swasta; jalur pelayaran terkemuka; dan
agen pengiriman terkemuka . Para pebisnis ini bersama-sama dan membentuk BMTP dengan pemahaman yang tajam tentang
persyaratan pelanggan dan pengembangan fasilitas. Tentu saja, port BMTP
terkenal di antara pengembangan perdagangan. Saat ini,
BMTP adalah salah satu
dari persetujuan ISO 9001 versi 2015.



---

The company was formed as a joint venture between
three leading players in the Thai ocean freight industry

Bangkok Modern Terminal Ltd.—established private wharf with decades of experiences.
Eastern Maritime (Thailand) Ltd.—prominent shipping agency and logistics provider.
Pacific International Lines (Pte) Ltd.—Singaporean shipping lines under established
conglomerate.
---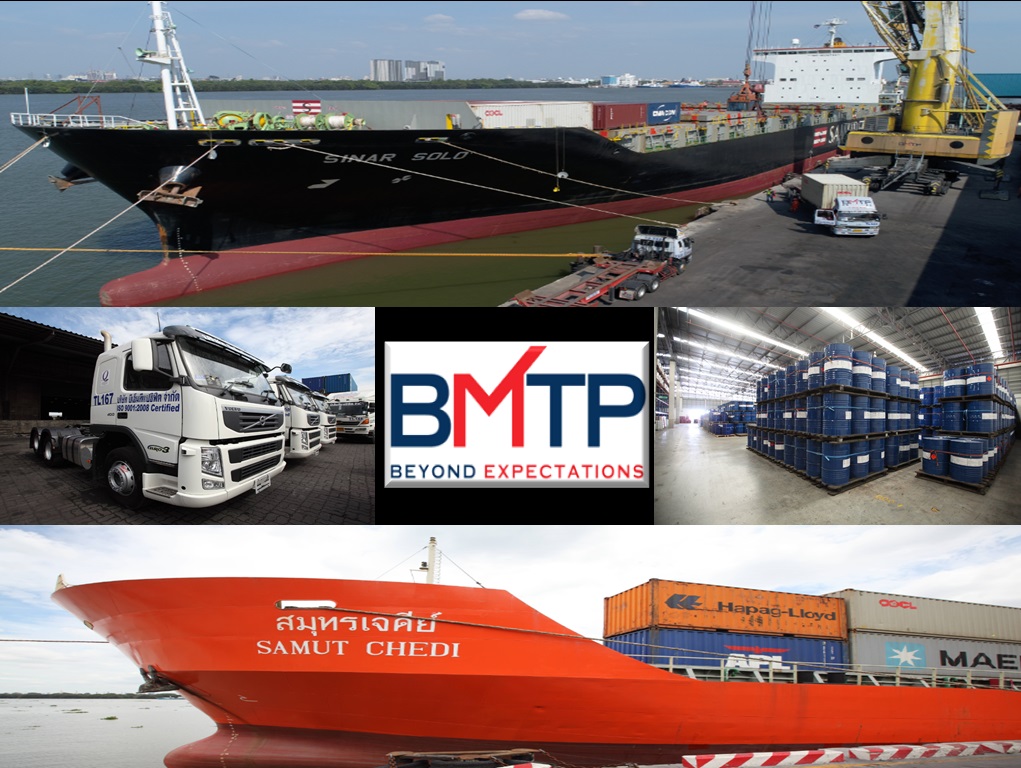 Support by the diversefed strengths
and resources of these three share holders

BMTP's one-stop service hub has the expertise and experience
to fulfill all of your ocean shipping and logistics needs.